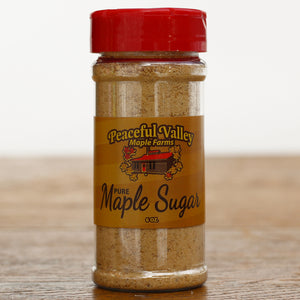 Maple Sugar Shaker
Maple Sugar Shaker
Maple granulated sugar is a healthier alternative to refined white sugar.
Delicious on cereals, french toast, oatmeal, fruit salad, ham, or hot tea and coffee. Maple sugar can be substituted for cane sugar in any recipe. Made from 100% Pure Maple Syrup. 
Comes in an easy to dispense shaker 6 oz. container. 
---
We Also Recommend